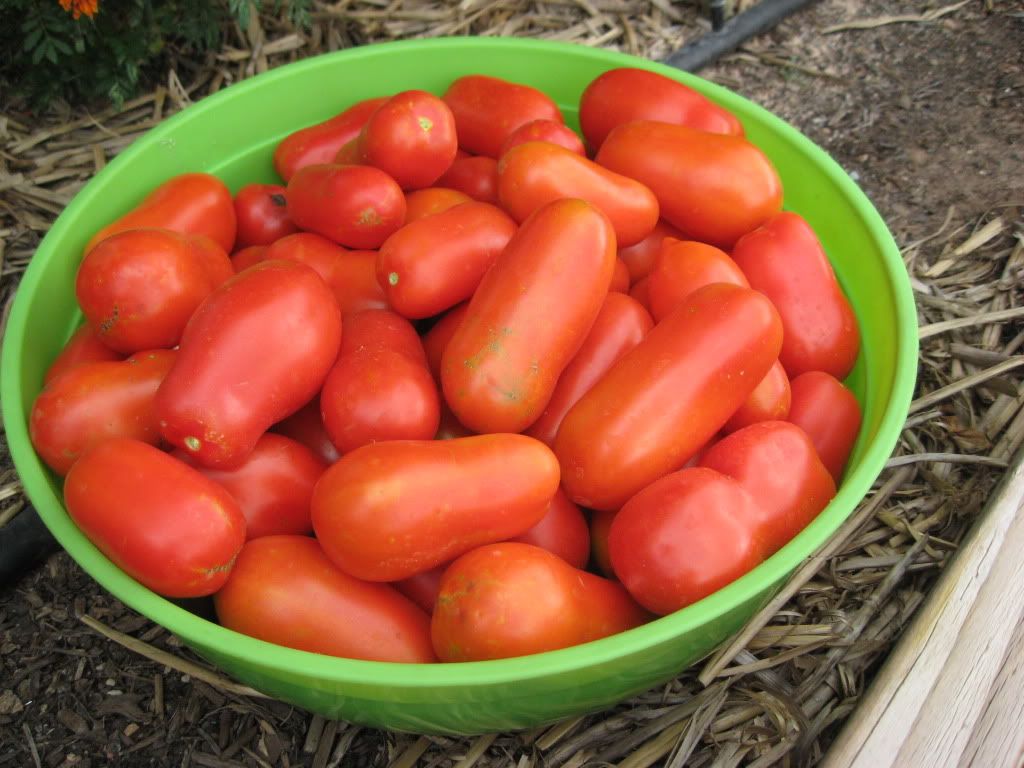 Ha ha those might be fighting words but I like this tomato. My search for the perfect paste tomato came to a sudden halt two years ago.
I like to investigate what kinds of vegetables that I want to grow for the up coming season. The internet is a valuable tool for this. In this search I was looking for the perfect paste tomato one that would grow in my climate and one that has great taste. I did come up with a few names that were promising but one name keep coming up and coming up more often then any other, it was the San Marzano tomato. This tomato it originates from Italy. The San Marzano is an Italian plume tomato roma type built for making the best sauces in the world.
The San Marzano grew fantastic for me. I planted 8 plants 4 were a determinate and 4 indeterminate. A determinate tomato usually flushes with all there tomatoes becoming ripe within a 2 week period "great for home bottling" they also tend not to get as large and sprawling as an indeterminate. I did make sure that I had plenty of ground up volcanic rock in the soil "rock dust" this particular variety is said to taste and grow well in the volcanic dust. I think this is were it gets it's outstanding flavor.
I found that the San Marzano was not only the most popular paste tomato by far, but for Italian cooks and chefs alike there is a fanatical following. They absolutely love this tomato.
I had the opportunity to bottle a few cases of the San Marzano tomatoes. I made some into a simple marinara sauce. It is basically garlic, olive oil and basil. It was outstanding. Next I made a tomato sauce a "bolognese sauce" which is garlic, olive oil some carrots, celery and onions cooked down with the tomatoes. Simmering them down with a couple of bay leafs until the right thickness is achieved a recipe I did get off the internet at foodnetwork one of Giada De Laurentiis recipes. After hours cooking them down the taste was everything I wanted a keeper for sure.
Wow heaven on earth. I absolutely love the San Marzano flavor. I ended up finding a recipe for pizza sauce and a bold steak sauce recipe aka catsup. Yum.
My problem has always been, my garden is not big enough for all the tomato variety's that I want to grow. So a garden plan is always on the agenda. Tops on the list of things to do in the winter is come up with a garden plan and this year I am calling for at least 20 San Marzano tomato plants this will give me enough tomatoes for my personal canning a few left over for family and very close friends. My other variety's will consist of old favorites and some new variety's just for fun.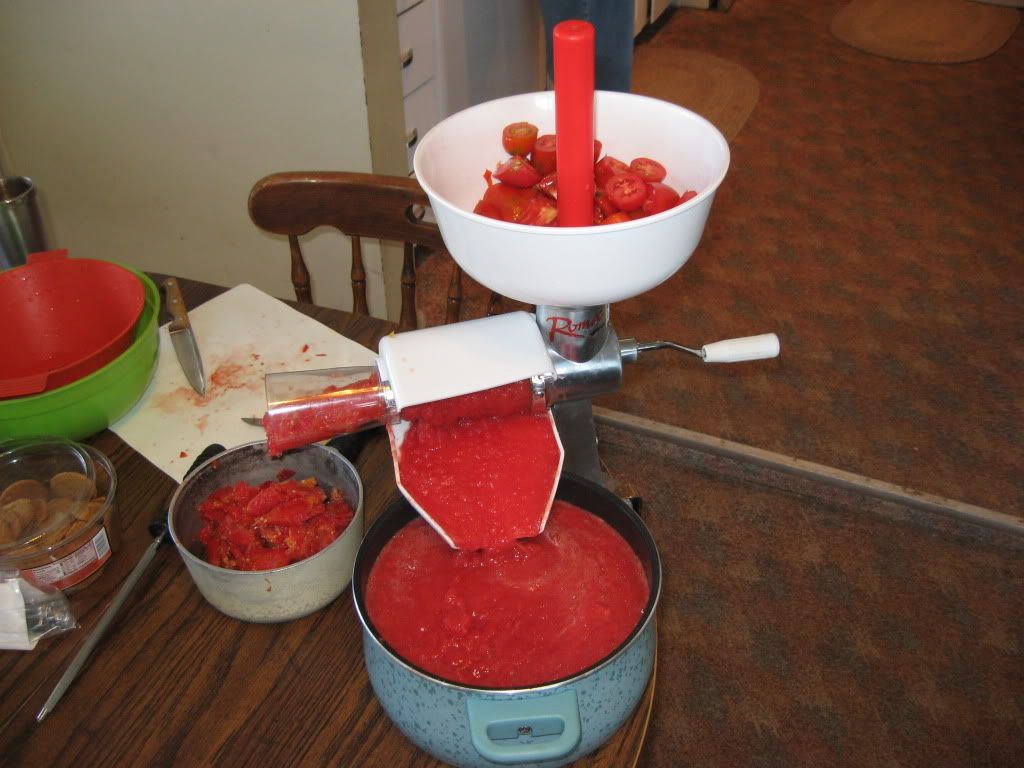 I do highly recommend the San Marzano tomato for canning a two thumbs up from this garden guy. I even have my brother planting it at his house lol they are such a good tomato. Fresh or bottled this little tomato is big on taste...This year I am growing several more paste tomatoes including 4 types of San Marzano's we will see if the San Marzano will stay on top or will the Opalka or the Striped Roman can knock him off the top.
until next time good gardening later from Dusty River Gardens.